There's no doubt that Cindy Kimberly (aka @WolfieCindy) is one of the most recognizable influencers on social media. From getting catapulted onto the scene thanks to an Instagram post from the Justin Bieber to walking runway shows at Mirror Palais and Phillip Plein and working with Yeezy, Kimberly's run in the industry has grown legs of its own. And with the launch of her first-ever clothing line LOBA by Cindy Kimberly—which launched this week exclusively on Revolve—it seems as though she's ready to leave her mark on the fashion world on her own terms.
The new collection of ready-to-wear clothing and accessories focuses on embracing all parts of yourself, including your alter egos, and being able to transform and express your personality through clothing. With a close connection to life in Spain, LOBA is inspired by the dream of summer in the country, where Kimberly grew up in a colorful beach town.
Although not all of us can hop on a flight and spend a dreamy summer in Spain like we'd like to, the collection gives us a sweet taste of going on holiday. Filled with vibrant fairy-like corset tops and sets, lace, flowy fitted mini, and maxi skirts, as well as gorgeous cutout dresses; it's a collection of perfectly breezy and effortlessly stunning pieces of clothing to pop on as soon as it gets warm outside. (As in, if I don't have that mini dress on me while on a rooftop this summer I'll know I did something wrong.) 'Tis the season for a hot girl summer, and Kimberly has blessed us with a line that makes sure we're dressed for the part.
More From Cosmopolitan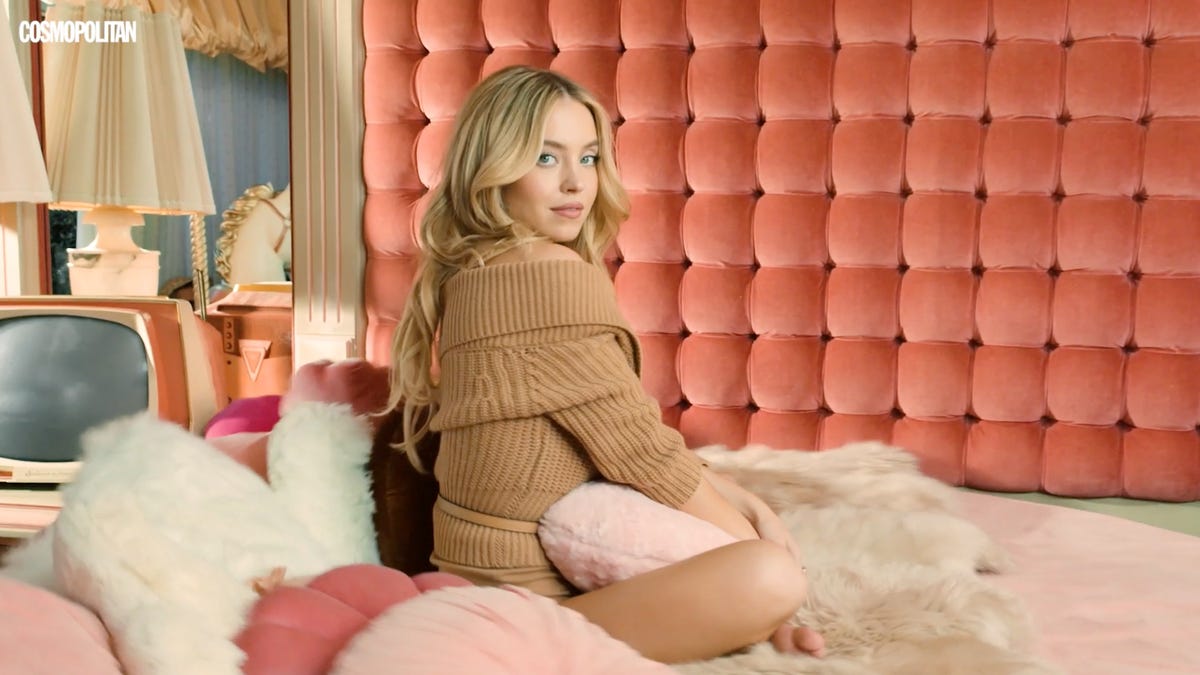 As a Gen Z'er who spent countless hours on Tumblr, Pinterest, and Twitter when she was a teen, Kimberly has always managed to spew out countless style inspo. So it only makes sense that the collection would coincide with an IRL example, or moving video vision board, that captures the overall vibe of this collection. Timed to the launch, Kimberly released a short film titled Dear Mila that is written by, directed by, and starring herself.
I don't know what my plans are for the months to come, but I do know what I'll be wearing, and LOBA (which translates to wolf, a nod to her famous username, in Spanish) is at the top of mind.

Associate Shopping Editor
Daisy Maldonado is an associate shopping editor at Cosmopolitan who loves writing about fashion trends, must-have beauty products, and digital culture. When she's not writing, you can almost certainly find her shopping (she knows her credit card numbers by heart) or obsessing over celebrity news. Although she's acquired an extensive closet over the years, her favorite item she owns is a Harry Styles Love On Tour hoodie she purchased at his concert in Manchester. Daisy's work has appeared on Refinery29, The Daily Beast, E! News, Allure and more. Keep up with all of her chaotic travels, NYC life and fashionable moments on her Instagram.